Tamal Krishna Goswami Tape Ministry
---
Listen Online MP3 RA
Happiness Is a Science -- Aditi's Vow
While listening to any lectures by His Holiness Tamal Krishna Goswami, please keep in mind that these lectures were given over three decades. The times changed and therefore some of the comments are obviously relevant to that point in time only. However, at the same time, most of the content is inspired from the eternal teachings of the Vedic Literatures and Gaudiya Vaisnava sampradaya (disciplic succession). In that light, the messages on these lectures have eternal instructions that can benefit listeners regardless of time, place, and circumstances.
Term of Use: You can download the lectures for your personal use or to share with other devotees. You are not allowed to charge others for the lectures. You are not allowed to host the lectures on your own website. Feel free to link to our website from your website.
To listen online: LEFT click on the LENGTH of the lecture, and it should start playing right away.
If this doesn't work for you, LEFT click on the SIZE of the lecture instead.
To download: RIGHT click on the SIZE of the lecture and do "Save Target As" or "Save Link As" to save the file onto your computer.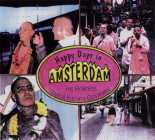 Description: This series of lectures given in Dallas during Kartika 1993, covers an interesting section of the Eighth Canto of Srimad-Bhagavatam. After Bali Maharaja, king of the demons, had conquered the heavenly planets and driven out the demigods, Aditi, the mother of the demigods, naturally felt very morose. Her husband, Prajapati Kasyapa, places a series of detailed inquiries before her showing with scientific precision what the cause of her (and our!) despondency could be. She then requests him to inform her how her sons could reoccupy their heavenly positions. Understanding his wife's attachment for her sons to be ultimately illusory, as her guru he wants to purify her motivation and at the same time satisfy her request. He therefore instructs Aditi to worship Lord Vasudeva since Krishna is the only one who can fulfill all our desires. In the course of these classes many important and practical subject matters are discussed, such as the way to receive and treat guests, also uninvited ones. Although especially applicable to householders, His Holiness stresses the necessity for all devotees to act morally because it puts one in the mood for Krishna bhakti. Aditi's plight - motivated devotional service- is all of ours. A careful listener can amass great benefit from these instructions.